Telephone: 912.429.1336 315 Commercial Drive, Suite D-7 Savannah, GA 31406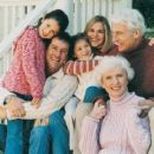 The Law and Mediation Office of Jamie F. Clark is committed to helping families, seniors and individuals with disabilities with legal counsel and assistance to ensure quality care and services with representation which goes beyond just estate planning. Clients and their families are guided through the complex areas of elder law and long term care, special needs planning, Medicaid benefits, Veteran benefits, and probate law. And, when there are disagreement or issues among family or others connected with the family, mediation is available to resolve the conflict without going to court.

Following a careful review and assessment, recommendations are made for long term planning, including but not limited to estate planning, asset protection, and health care. Wills, trusts and advanced directives are prepared to ensure you and your loved ones are provided for now and in the future.

Families with children who have special needs find answers to questions they have regarding appropriate education and services for their child, as well as long term planning option to ensure ongoing care and financial security.

Clients and families in conflict are assisted through alternative dispute resolution, also known as mediation. Mediation is conducted in a private setting with all persons of interest involved in seeking resolution of the issues- outside of a courtroom. Issues amenable to mediation include estate disputes, guardianship and conservatorship matters, special education issues, and civil disputes between individuals or businesses.


.
---
JAMIE F. CLARK, M.S., J.D.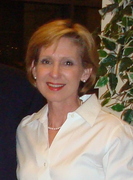 Jamie Clark, a member of the Alabama and Georgia Bars, has been practicing law for over twenty-five years, specializing in all areas of elder law, and special needs law, including estate planning, probate of wills, guardianships/conservatorships. She is V.A. Accredited and is a registered mediator.

Past president of the Georgia Chapter of the National Academy of Elder Law Attorneys, recognized in the 2012 Legal Elite of Elder Law Attorneys; Top AVVO Rated 10.0/10.0; served on the Executive Committee of the Savannah Bar 2013-2015; member of the Greater Coalition on Aging; past Chair of the Disabilities Law Section, Alabama Bar; Board Member Learning-Chatham Academy.




---